Portfolio
Some websites that we developed for Central Coast businesses and not-for-profit organisations
Circus Stuff
This local shop in Gosford sells Circus supplies in store and online. We imported more than 1,100 products when we migrated their old website to WordPress.
Main features:
Online store powered by WooCommerce
Customers request a quote before ordering
Online payment via Stripe or in-store payment.
Packing slip and Tax invoices in PDF format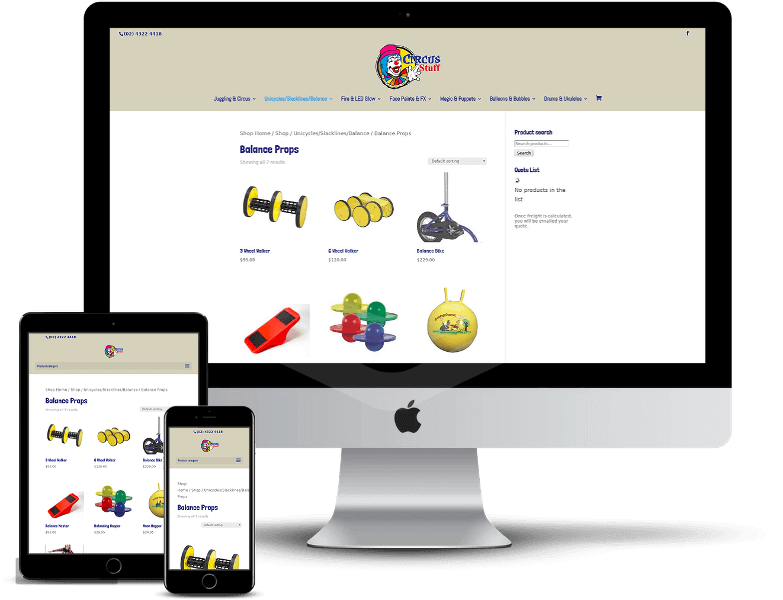 Crestani Scholarships
We re-designed their online tools and migrated this registered charity's old website from Joomla to WordPress:
Designed from start for web accessibility (WCAG 2.1 compliance)
Online and offline donations with a WordPress donation plugin (software).
Free business email hosting and cloud storage on Gsuite via the Google for Nonprofits program.
PayPal Giving Fund to collect donations directly on Facebook and to reduce transaction fees for donations on their website.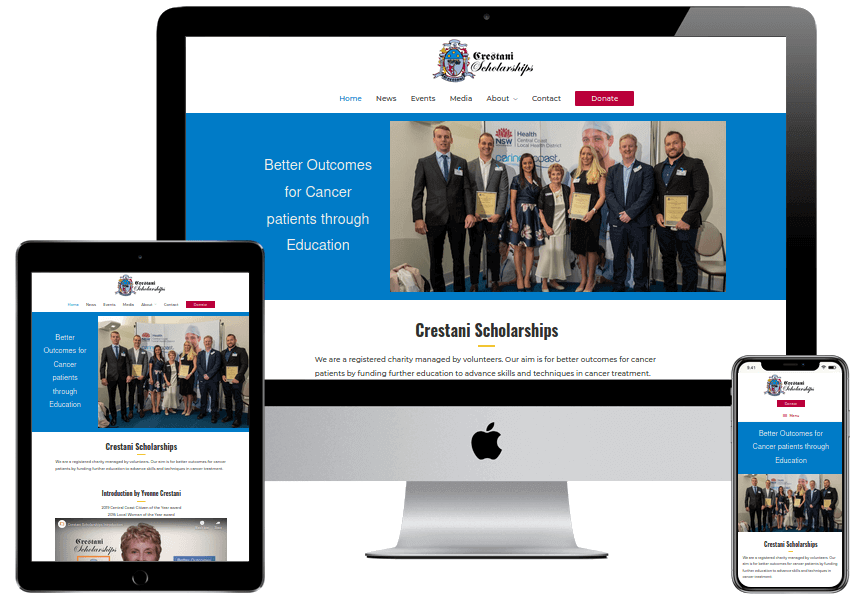 CQ Construction Services
When two experienced builders formed this new company, we completely took charge of their website. We wrote the copy and sourced stock images. We developed the website in line with their branding and optimised it for search engines.
Potential customers can easily request a quote with a simple form.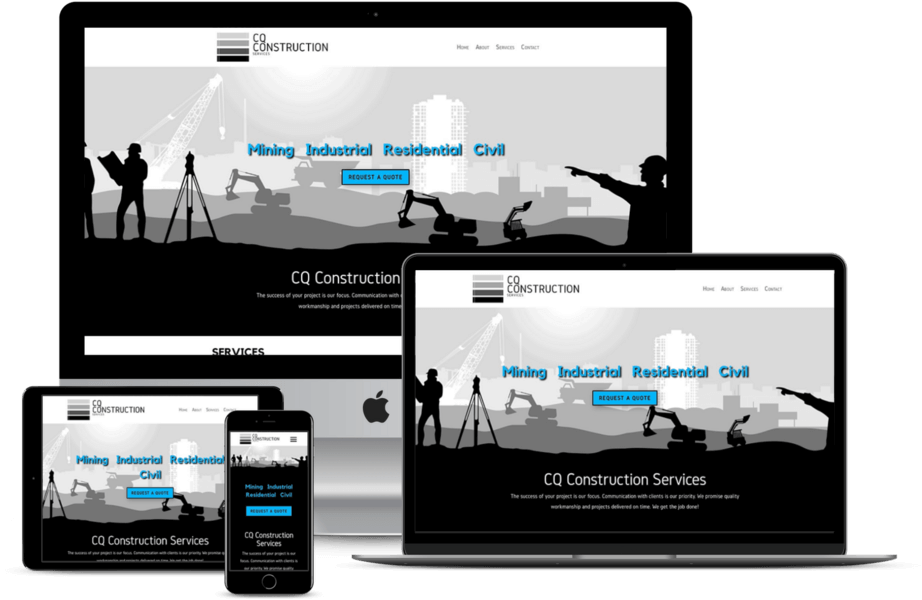 FIG
The Food Integrity Group Co-Op sells local organic food to their members. Co-Ops work differently than regular shops so their main WooCommerce online store is very customised for their needs:
Memberships

Most products are for members only

Subscriptions of produce boxes

Delivery date: members can choose the date at Checkout

Payments on-site (credit card) or off-site (direct deposit, payment in store)
Custom reports that can be exported to Excel files.
A second WooCommerce site sells pantry items and is integrated with their Lightspeed/Vend POS (Point-Of Sale) register. Inventory and products are synchronised in real time.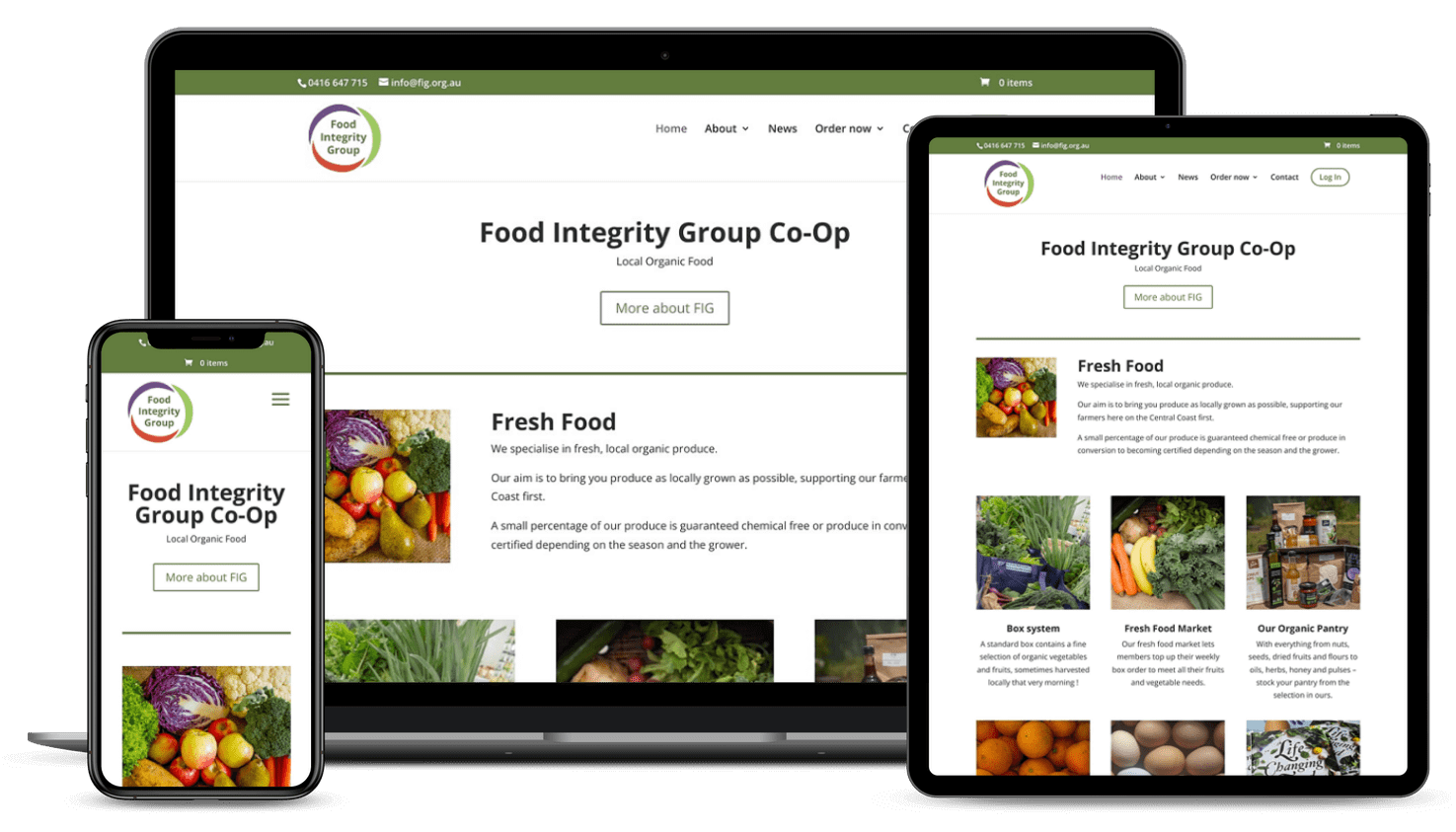 Permaculture Central Coast
We worked with volunteers from this non-profit organisation to create a powerful website to manage members and activities. We wrote custom code to integrate the Business Directory plugin with the WooCommerce store and the memberships.
Main features:
Blog

Directory of permaculture businesses and community groups

Events Calendar

Free business email hosting on Google Workplace via the Google for Nonprofits program.

Memberships

Mailchimp mailing synchronised with memberships

Web accessible (WCAG 2.1 AA)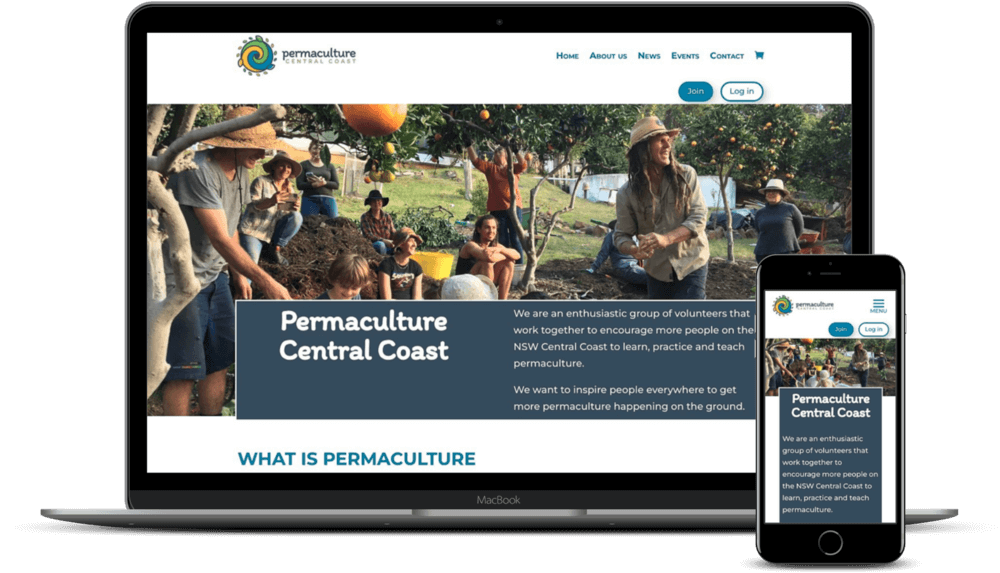 Sustainable Living Certificate Course
The SLCC is an long-term online course for thousands of students with 19 modules that cover many aspects of Sustainable Living. Each modules contains video lessons and a quiz assessment.
Features:
Online training using LearnDash.
Membership allows access to students-only resources.
Recurring payments or one-off payment via PayPal or Stripe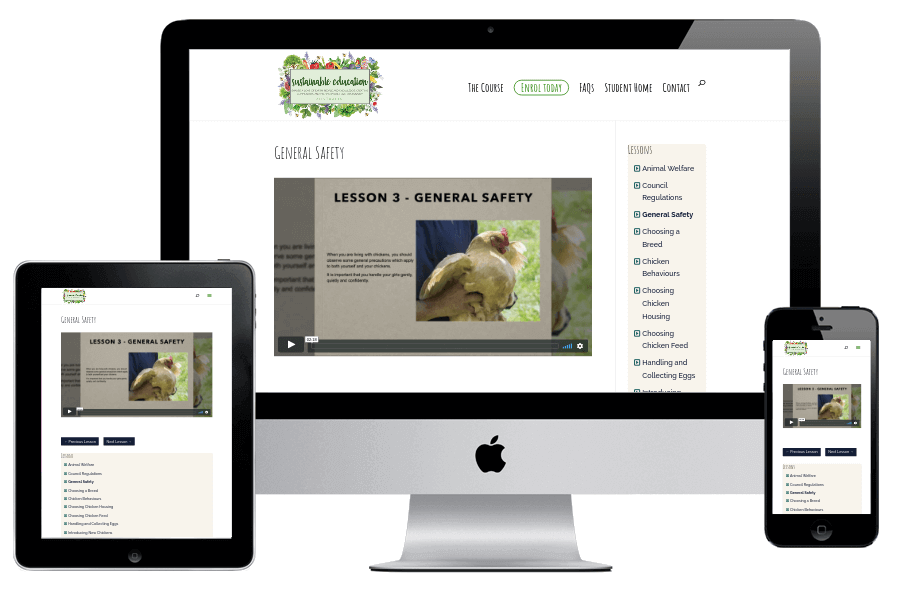 Tranquiliti Hemp Oil
This local Central Coast farmer needed an online store on a very short timeframe before an important conference. We delivered the first version within a fortnight using the free WooCommerce core plugin.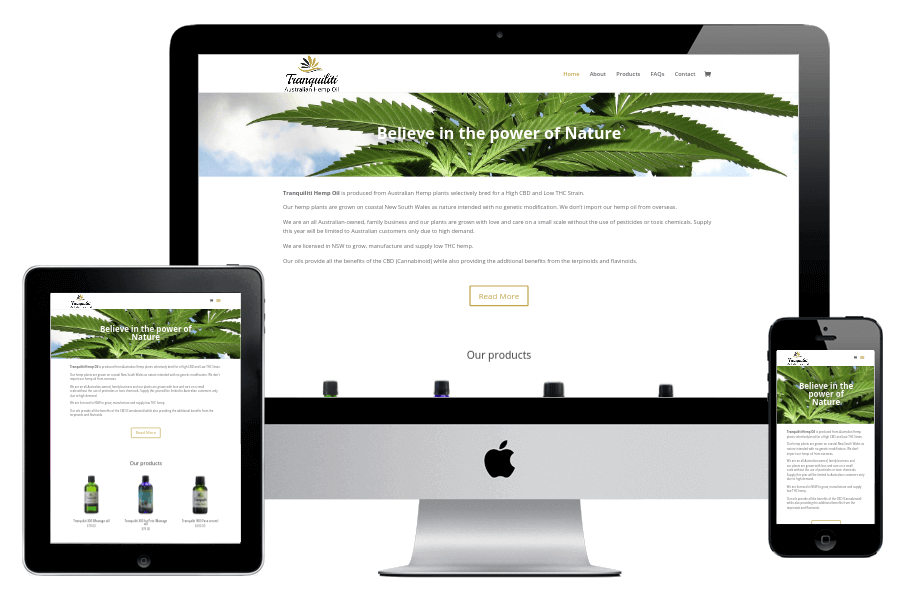 We don't want to brag too much about our work. If you want to see more, please let us know.